September 2016
Several projects have come to completion over the last year.
Stingray Touch opened at the Desert Museum! One of my passions is sustainable seafood, and teaching others about our Sonoran Sea. I came up with Stella the Stingray as a mascot, and created a parody movie poster, "Guardians of the Gulf". My hope is this will inspire many visitors to want to protect the Gulf of California, and other inhabitants of our wonderful Sonoran Desert region.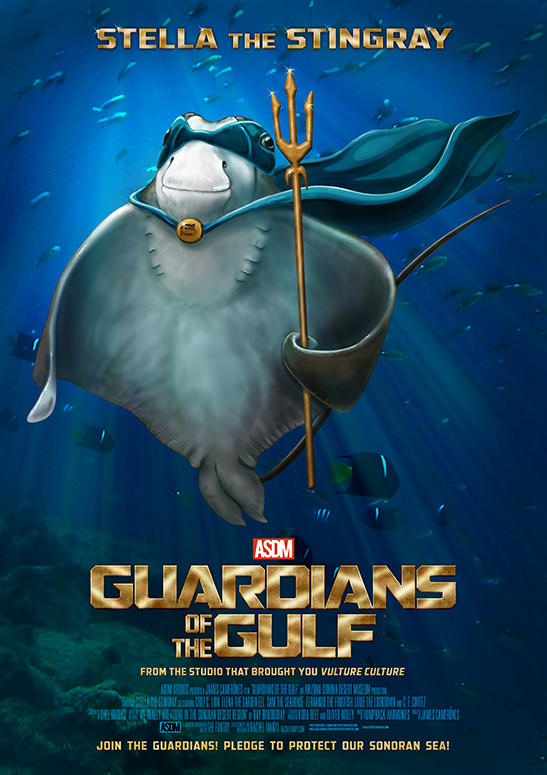 "Sailor's Knot" was chosen for the 2016 Artist's for Conservation International juried exhibition.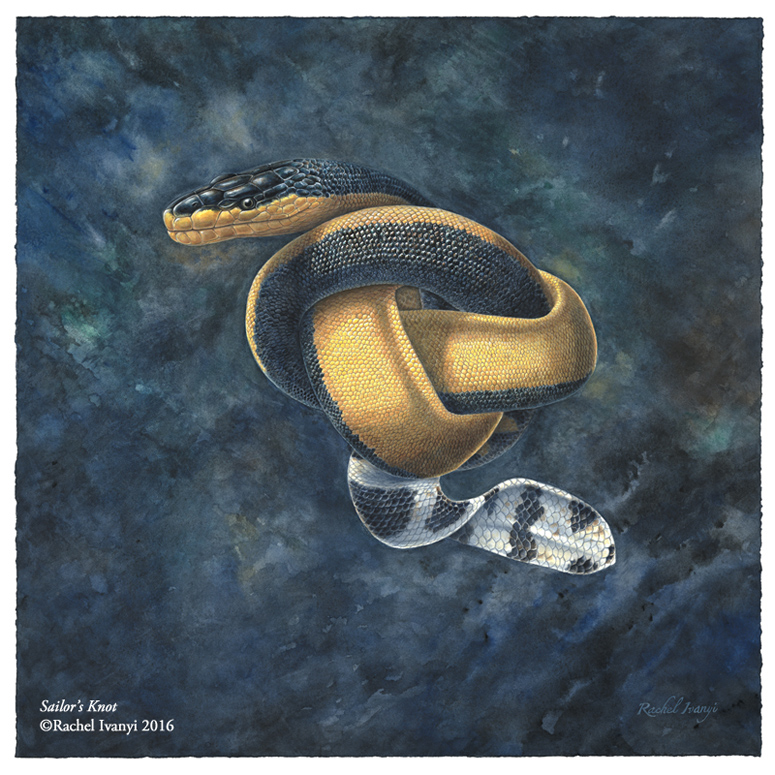 My latest commission for the Vanishing Circles collection was completed this year as well!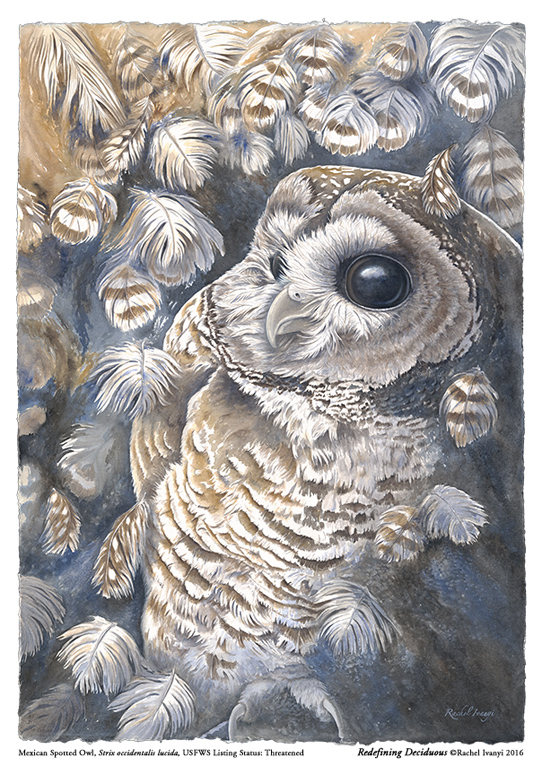 Creepy crawlies were another theme. I created many images for Terminix's online Infocenter. My favorite critter of the bunch was the vinegaroon. I had a live one to hang out with for a day, and it was adorable making little piles of dirt with its pincers! I would definitely have one as a pet!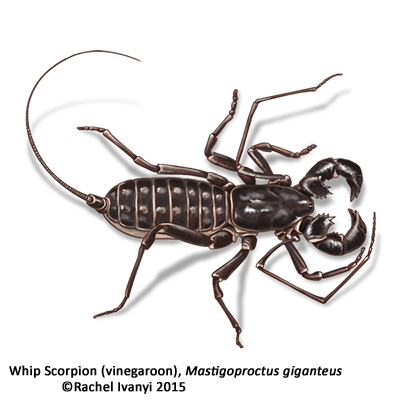 I also had the pleasure of working on a great coloring book for the Desert Museum's Art Institute for the exhibit, Vulture Culture. You can purchase your own copy here.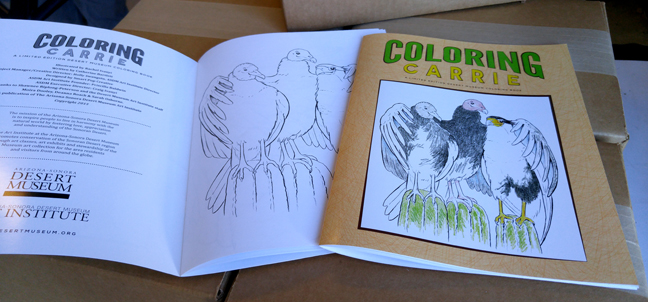 The Desert Museum's education van wraps were finished, and it's a lot of fun to see my animals catching a ride all over Tucson and beyond.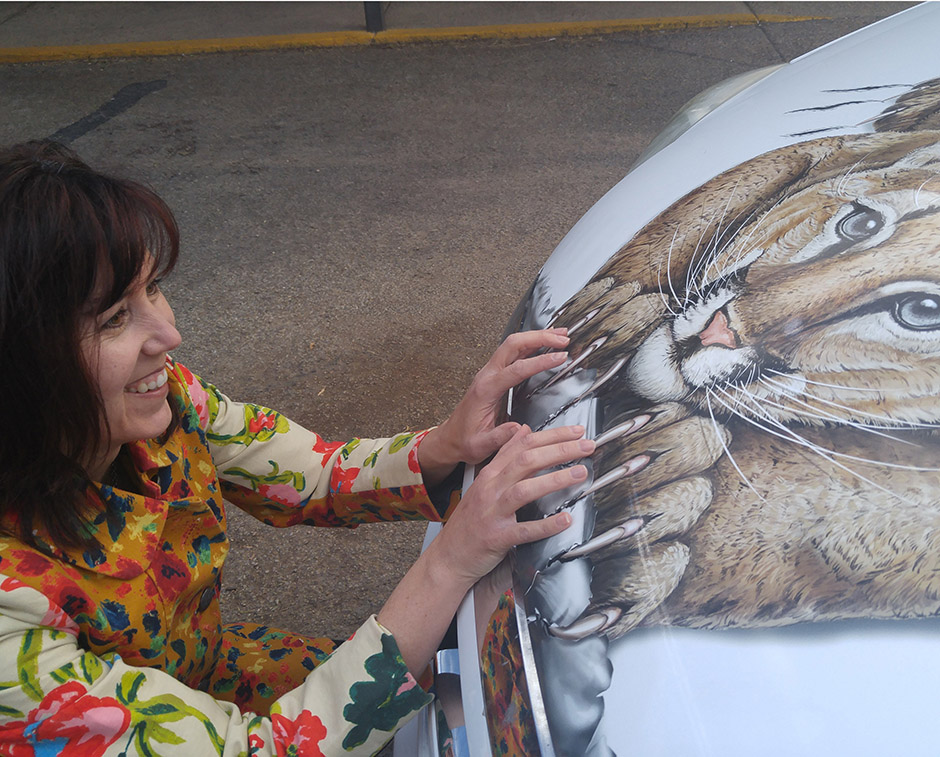 May 2015
I'm very excited to share that my drawing "Not My Day", was selected for the Artist's For Conservation 2015 International Juried Exhibition. The drawing is graphite with black and white colored pencil on lotka paper. Who's having a bad day – the lizard, the owls, or both?
This wildlife scene explores two questions – who is at risk and what do we value when trying to save wildlife? As an individual, obviously the lizard is in immediate peril, but as a distinct life form, it is the owl that is at greater risk of disappearing. The owl was listed as Endangered in 1997 as a "distinct population segment," and habitat was conserved in the process. Then, in 2006, it was delisted, because it was considered only a population. Essentially, this suggests that since pygmy owls still occur in Mexico, it is okay to allow them to go extinct in the United States. Since delisting, it still is afforded some protection by the Migratory Bird Treaty, but habitat (a critical component) is not protected.
March 2015
My painting "Net Loss", part of the Sonoran Intersections Exhibition and Vanishing Circles collection of the Arizona-Sonora Desert Museum, was chosen as one of the billboard images advertising the show at UNAM in Mexico City!
November 2014
The cookbook I illustrated, Baking Breakfast, by Jill Berkowitz Provan,  is now available for purchase, from Baking-Breakfast.com. This was a very enjoyable project, and a very unusual one for me, where it was expected and OK for me to eat many of my illustration subjects! Yum!!!